CSC Banking: CSC or otherwise known as Common Service Center. These centers offer various services as described under The Digital India Initiative. The Common Service Centres are, in fact, the access points. You can avail various essential public services through these CSCs and CSC registration.
There is a host of services that one can avail of from the CSC login. It includes services like social welfare, healthcare, and education. It also includes services for financials and banking.
On April 26, 2010, RBI issued certain mandate guidelines. These guidelines mandate for the banks to deliver banking services to all citizens. The services are going to be available through the Common Service Centres. But it got official on February 15, 2011, where Swabhiman Scheme came into existence. This was also a part of the financial inclusion scheme.
In this article, we will go through all the aspects that come under the Bank CSC center. We will give you complete information for CSC bank Mitra, its partners, and more.
What is CSC Banking, CSC Bank Mitra, CSP Banking?
The Government of India is taking necessary actions to make CSC banking a success. Along with Government, even initiatives are there from the Department of Financial Services.
Bank Mitra is the business correspondents that are the CSP in remote areas. Bank Mitra CSP, in general, provides services to agents in various areas. They provide services for Kiosk Banking Services. It is helpful as people from anywhere can have access to banking services. The bank Mitra makes it easier for people to understand and use these services. The Bank Mitra helps people who have zero knowledge about account opening. Or maintaining a bank account or doing transactions.
These Bank Mitras are also known as VLE or Village Level Entrepreneur. Bank Mitra registration is very simple. You have to follow quick steps to get this done. We will guide you with the complete steps for Common Service Center CSC bank Mitra registration CSC for all banks like HDFC Bank, UCO Bank, and more

CSC bank Mitra Commission and Salary Details
There are a lot of benefits for the banking CSC Bank Mitra registration or the Business correspondents. These benefits include both fixed salaries and also commissions for the bank Mitra Common Service Center CSC through the banking portal.
All the agents working at Bank Mitra are eligible to get a fixed payment of around ₹2000 to ₹5000. This salary is, in fact, fixed irrespective of the bank Mitra represents. Over the fixed salary, the Bank Mitras can also get commissions. These commissions depend on the performance of the Bank Mitra. The commission calculation is on the number of accounts opened through Bank Mitra. It also included other things like the number of loan applications done.
Moreover, the Bank Mitra also stands a chance to avail of loans as part of the Pradhan Mantri Jan Dhan Yojana. The bank Mitra can avail a loan of up to ₹1,25,000. There are subdivisions where a Bank Mitra can apply for a loan of ₹50,000 for a vehicle. Then ₹50,000 for tools and ₹25,000 for working. This loan gets provided so that people can come forward and become a Bank Mitra while earning at the same time.
Bank Mitra CSC Services
To make banking a simple process for uneducated people and those who live in places with no banks. These services include kiosks and banking services available through retailers.
People can get their accounts opened. Or even apply for a loan etc., through the help of Bank Mitra under the Bank Mitra CSC services. These services get provided by the Government of India.
The GOI is providing the Bank Mitra CSC services. It is in association with the Department of Finance. A person can access all banking services without even visiting the actual bank.
Bank Mitra CSC Banking Loan Service
To help the people who want to make a living, the Government introduced the CSC loan service. The Government will provide loans to people who want to become a Bank Mitra. 
It is being sanctioned under the Pradhan Mantri Jan Dhan Yojana. Under this, people who want to become a Bank Mitra can apply. There is a registration process under which the loan gets approved. The loan is set at up to Rs 1,25,00.
There is a bifurcation under this sanction. Rs 50,000 will get sanctioned for a vehicle. Then up to Rs 50,000 will be available for tools. And then Rs 25,000 gets allotted for working.
CSC Banking Partners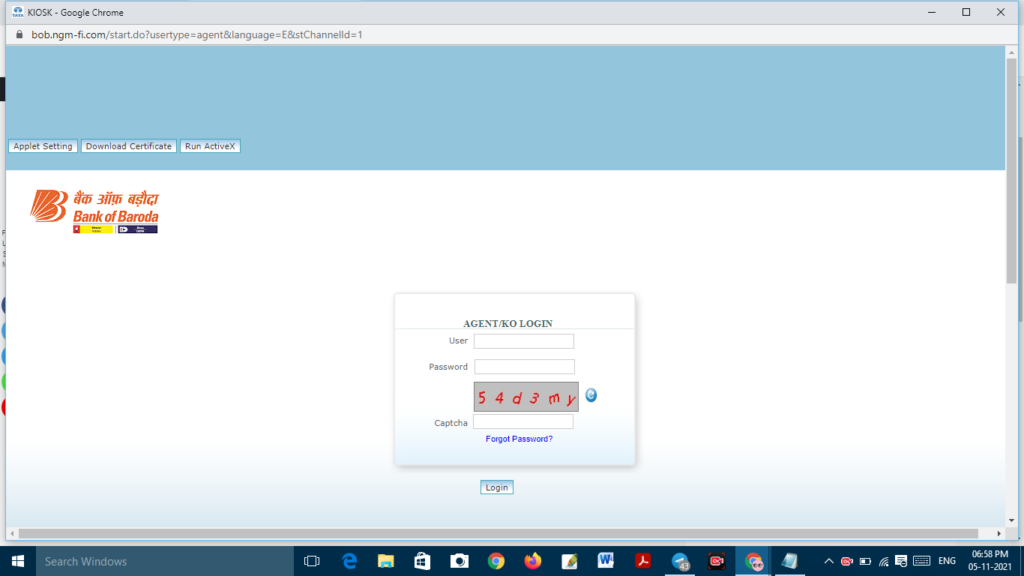 To provide banking services to everyone from any region, CSC is providing solutions. The solution is the Bank Mitras will be present in remote areas to help people who do not have a bank account.
For this, CSC has already partnered with around 42 banks. That includes both private and public sector banks. And also rural and regional banks.
The list of the partnered banks is as follows:
HDFC Bank
ICICI Bank
Axis Bank
Punjab National Bank
Allahabad Bank
State Bank Of India
Bank Of Baroda
Central Bank Of India
State Bank Of Bikaner and Jaipur
Sarva U.P Gramin Bank
Baroda Uttar Pradesh Gramin Bank
Vijaya Bank
Bank Of Patiala
UCO Bank
Baroda Rajasthan Kshetriya Gramin Bank
State Bank of Travancore
Corporation Bank
Madhya Bihar Gramin Bank
Himachal Pradesh Gramin Bank
Utkal Grameen Bank
Bank of India
Chattisgarh Rajya Gramin Bank
Andhra Bank
Punjab Gramin Bank
Bank of Maharashtra
Kerala Gramin Bank
State Bank of Hyderabad
Marudhara Gramin Bank
Dena Bank
Oriental Bank of Commerce
Varanchal Gramin Bank
Canara Bank
IDBI Bank
These were the banks that are in partnership with CSC to provide the banking services.
Eligibility Criteria of CSC Banking
If one wants to become a Bank Mitra as per CSC, there are eligibility criteria. If you clear the eligibility criteria, you can go ahead with the registration.
This section is in two parts. One was describing who can become a Bank Mitra or CSP Agent. And the second part is what is eligibility criteria.
Who can become a VLE or Bank Mitra, or CSP?
The following person or entities can become Bank Mitra
Post Office
Registered Bank Employee
Ex-Servicemen
Microfinance Institution
Panchayats
Village Knowledge Centres
Insurance Company Agents
Retired Government Officers
The following is the eligibility criteria for becoming a Bank Mitra or a CSP Agent:
The candidate should have a laptop or a computer
The candidate should have a working internet connection.
Candidates must have space to work. At least 100 sq ft.
The candidate must have a printer and a scanner.
Document Required
Once you know that you are eligible and wish to apply, you need to have certain documents. Below are the documents required during the application process.
Duly filled Application Form
Identification Proof (Can be Aadhar Card, PAN Card, Passport, etc.)
Residential Proof
Character Certificate/ NOC
Education Proof (Highest Qualification)
Cancelled Cheque (preferable savings bank)
Two passport size photo
Bank Mitra Centre Inside and Outside Photograph along with Location tag.
IIBF certification, IIBF certificate can be procured after appearing for the exam.
So those are the mandatory documents that you need to have with you along with the application form.
Bank Mitra Registration Process on CSC Cloud Portal
To become a VLE, you can register yourself on the CSC Cloud portal by following the below steps:
Go to the website https://register.csc.gov.in/register and get yourself registered for CSC VLE.
Once you have completed the registration, now go to the website bankmitra.csccloud.in.
Click on VLE Registration and select new user. And click on submit.
Now login with your ID and password that you created in step 1.
Select the new user and fill in all the required details like personal information. And also details like hardware details and rest.
Upload all the documents.
Submit the application.
Once your submission is complete, you will receive an 11 digit registration number. This is for reference number. The district manager will verify by coming to the BC centre.
CSC Banking services HDFC Banking Registration
To do the registration for HDFC Bank Mitra CSC, you can follow the CSC Cloud registration Process. In the above process, select HDFC under the Bank name. And also the branch details. And then you can become the HDFC bank Mitra CSC.
Then you can set up a bank CSP and provide all the banking facilities and at the same time earn money.
CSC SBI Banking Registration
To do the registration for HDFC CSC, you can follow the CSC cloud registration Process. In the process that is above, you will have to select SBI under the Bank name. And also the branch details. After this is done you can visit the SBI branch near to you and check if your application is through.
CSP Bank SBI Bank Account Opening Process and Customer KYC
Once you have completed the registration process with CSC for SBI bank, Post verification, you will get trained on getting the Account opened. And also, what is the KYC process for SBI bank that you will have to get done.
Also, you can visit the CSC website and download the training manual and documents. There is also an option for training. You can open that and explore a lot of new things that can come in handy for you.
CSC Bank Mitra: SBI HDFC BC CSP Exam / CSC IIBF Exam Process
IIBF or India Institute of Banking and Finance certificate required for bank CSP agents. You can give the IIBF exam, and once cleared; you can get the IIBF certificate. This certificate is important as it shows that you have banking knowledge enough to operate a Bank CSP.
To get the IIBF certificate, you can enroll on the IIBF website. Pay the exam fees. Fill in the form. And then, you will get Id and password that you will have to use while giving the exams. You will get a notification when the exams dates are.
Upon completion of your exam and if you secure at least 50%. You will receive an IIBF certificate. You can use this IIBF certificate to become the CSP agent of any bank. Unless you do not have the IIBF certificate you cannot become a Bank CSP agent.