CSC Demat Account : Demat Account Opening through CSC, Government soon to introduce free demat account opening service through common service centres. CSC e-Governance Services India, promoted by the government, announced that it is working with the Stock Holding Corporation of India to launch soon a demat account opening service for the public. In addition to the demat account, citizens can upload all the required documents and get their PAN card digitally through CSC, and the PAN card will be sent to the citizen's residential address within 24 hours, CSC said in a statement.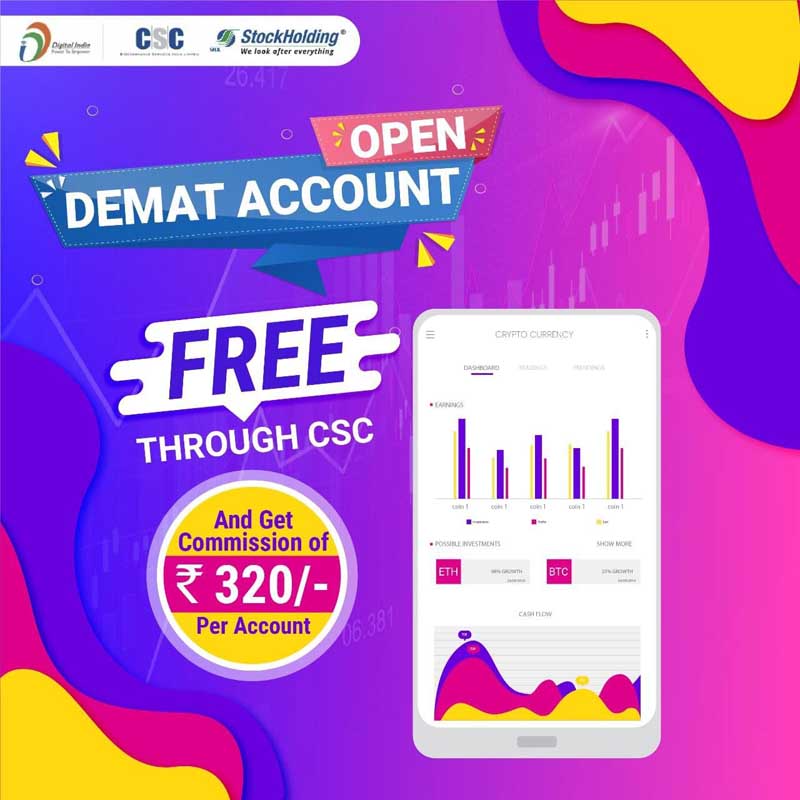 The government deciding to reduce its holding by bringing in the LIC IPO thereby letting the LIC policyholders to apply for the IPO this year. To avail IPO, applicants need to link their PAN card with their LIC policy and open a demat account. CSC will help more than 30 crore LIC policyholders to acquire demat accounts, which will enable them to apply for shares without any hindrance," said CSC SPV Managing Director Dinesh Tyagi. It now expected that the service will be at around four lakh Common Service Centres across the country.
Village-level entrepreneur (VLE), who runs the respective Common Service Centres, will assist in filing the citizens' details like name, e-mail, Aadhaar-linked mobile number, PAN Card, Aadhaar, address and bank details through the Digital Seva Portal, to obtain a Demat Account.