CSC eShram Card Registration Payment has been Released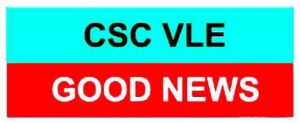 Dear CSC VLE Friends, if you are a CSC VLE and you want to do NDUW eShram Card Registration through CSC! Or so, there is great news for all of you! Last month payment of all Vles for making the CSC NDUW Eshram Card has been issued by CSC.
Generally, it takes a long time to get paid for all government projects completed by CSC! But vlei's CSC ashram card registration payment is being sent very fast!
So if you are CSC Vale and want to work on any government project! So you all have a great opportunity to work on The e-Shram Card project!
CSC VLE eShram Registration Payment Received Screenshot 1