CSC New Signboard Download: The shop front and signs of the Common Services Centre have a significant impact. CSC 2.0 was developed in response to the Government's pledge under the Digital India Program to establish CSCs in all 2.5 lakh Gram Panchayats to provide various e-services to citizens in rural areas. The Scheme requires all CSCs in the county to have a same design and feel, while still including a local flavor by using the State CSC emblem and the name of the relevant CSC Kendra. The quality of store front design is an important factor in improving the appearance and feel of these CSC canters.
A more appealing environment will attract more customers and inspire them to return more frequently.
CSC New Signboard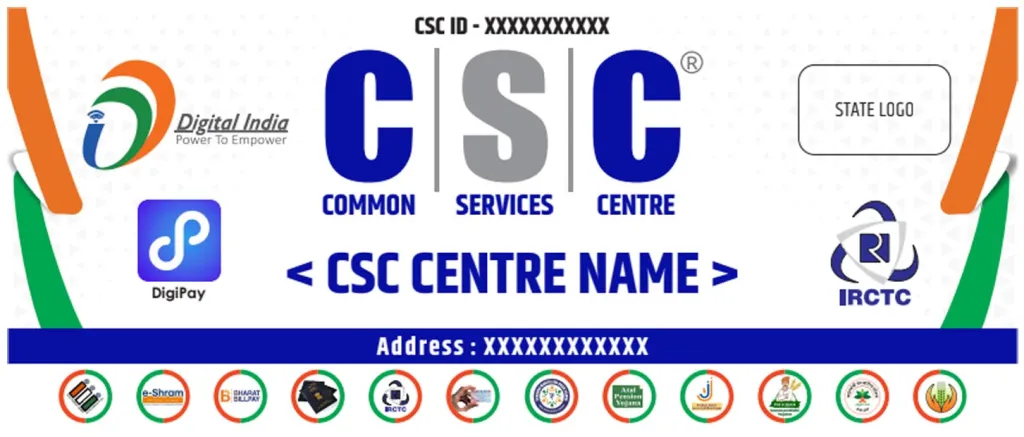 CSCs' new common branding designs. All CSC VLEs are require to CSC New Signboard Download and install the branding board (authorized by the Ministry) in front of the center. This will assist valid and approved CSC ID holders in demonstrating their recognition status.
Designs are categorized into three types
The first is for CSCs that provide general services but do not provide UCL or BC services.
The second is for CSCs that offer both CSP and UCL services.
The third is for CSCs that offer CSP services in addition to other services.