SSO ID Rajasthan | SSO ID Rajasthan | Rajasthan SSO ID Login | SSO ID registration
The state government has launched Rajasthan SSO ID to provide online facilities to the citizens. This SSO ID helps Rajasthan residents to use the same name and password for various online functions and government websites. Rajasthan SSO ID Portal provides you online services of more than 100 sections at a time in one portal. Dear friends, today we are going to share with you all the information related to Rajasthan SSO ID registration through this article. So read our article carefully.
Rajasthan SSO ID Portal
All the services available on the SSO ID portal can be accessed by the citizens of the state who run their own businesses and who are in the private sector and who are in the public sector. It allows all citizens to access different e-services with one click. In this Rajasthan SSO ID portal, people of the state can get online services of various government departments like e-mitra, Bhamashah card service, Rajasthan employment service, online form for recruitment, online withdrawal and deposit, electricity bill, water bill submission. Etc. services are being provided.
Rajasthan SSO ID Registration
Interested beneficiaries of the state who want to avail of the online service will have to register online by visiting the SSO ID portal. Those who have not yet created their Rajasthan SSO ID can do so by visiting the official website. You do not have to pay any fee for this SSO ID registration. You can register for free. People in the state who do not create their SSO ID will not be able to apply online for anything.
The purpose of the SSO ID
The objective of this scheme is to provide online services to the citizens of the state, industries, government employees through a single portal. Now people do not need to be told, now people will be able to easily avail all the online services from home through this sso id portal. To take the state of Rajasthan towards progress and make the people of Rajasthan self reliant and empowered through this SSO ID scheme.
Benefits of Rajasthan SSO ID
People of the state can apply for any government job by using this SSO ID
With this SSO ID you can pay electricity bill and water bill
After registration of SSO ID you can also register in many government departments like e-mandi, right to information.
On the portal of SSO you can register for any kind of online services like Aadhaar Card, Scholarship, Business Registration, Bhamashah etc.
The services List available on Rajasthan SSO ID
SSO ID for arms license
Artisan registration
Appearance MIS
Bank correspondence
Bhamashah
E-girlfriend
E-Tulaman
GSP Consultancy, GST Home Portal
E-library, e-mitra and e-mitra reports
BPAS (UDH)
BRSY, BSBY
Ebabazar, E-Devasthan, EHR, EID
E-learning, Electrical Inspectorate
Business registration
The challenge for change,
CHMS
DCEAPP
Child
Higher Technical and Medical Education (HTE)
IFMS-RajSSP
Integrated Health Management System (IHMS)
Let me start
ITI APP
Job fair
Labor Department Management System (LDMS)
Local Self Government (LSG)
Documents of SSO ID Registration 2021
Aadhaar card
Using Google
Bhamashah card
Using Facebook
Using BRN (for Business)
SIPF ID (for government employees)
Important Links
How to Complete SSO ID Registration?
Interested beneficiaries of the state who want to register on the SSO ID portal should follow the procedure given below.
First of all the applicant has to visit the official website of SSO ID After visiting the official website, the home page will open in front of you
On this home page you will see the option of Register Click on this option After clicking on the option, the next page will open in front of you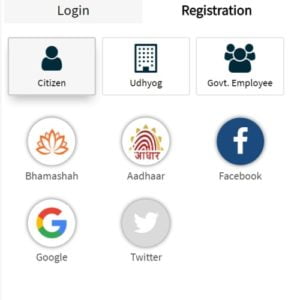 You can register with the identity card available on this page like Aadhaar Card, Bhamashah Card, Facebook ID, Gmail ID etc.
When creating SSO ID, you have to create username and password automatically With the help of which you will login under the portal
As you choose one of these options, an application form will open in front of you You have to fill in all the required information

SSO ID Application Form
After filling in all the information, you have to click on the Update button This way you can register under SSO ID
How to Login Rajasthan SSO ID
After successful registration you have to login To login you need to visit the official website of SSO ID login Rajasthan SSO ID Login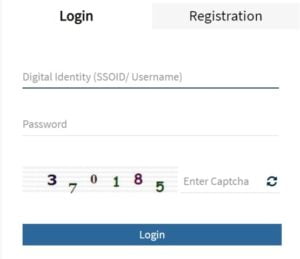 After visiting the official website, the home page will open in front of you. On this home page, you have to click on the Login option.
After clicking on this option you will need to login using the username and password you created.
This way you can login to Rajasthan SSO ID
The Process of SSO Rajasthan app Download
First you need to open the Google Play Store in your mobile phone.
Now you have to enter SSO secret in the search box.
After that you have to click on search button.
Now a list will open in front of you.
You have to click on the result at the top of this list.
Now you have to click on the Install button.
The SSO Rajasthan app will be downloaded to your mobile phone as soon as you click on the install button.
SSO ID Portal Helpline Number
Helpline Number: – 0141-5153-222 / 5123-717
Email Support: – [email protected]/
SSO Rajasthan Stands For Single Sign-In ID, Meaning Everything Can Be Accessed On A Single Platform. Friends, The Rajasthan Government Has Implemented All Government Schemes Through SSO IDs.
With SSO I, All Popular Services Such As Government Farm, Food Security, Labor Card, Jan Aadhar Card Etc. Were Integrated. The SSO Rajasthan Provides You With Multiple Services. In 2017, The Government Of Rajasthan Was Also Honored For This By The Smart Governance Award.
SSO IDs Contain All The Work That An E-Mitra Service Performs, I.E. The Work You Do By Creating An SSO ID.By Creating Your Own SSO ID, You Can Do All Those Things.