CSC Computer Course Online: CSC Academy has launched a program, "Basic Computer Course (BCC)". The programme offers basic computer training to equip a person to use computers in day-to-day life for professional and personal use.
CSC Computer Course Online
After completing the course, the person will be computer literate and will be able to:
Acquire confidence in using computer techniques available to users
Recognize the basic components of computers and terminology
Understand data, information and file management
Create documents using Word Processor, Spreadsheet & Presentation Software
Browse the internet, search information, use email and collaborate with peers
Use e-Governance applications
Use computer to improve existing skills and learn new skills
Article – CSC RAP Certificate Download | RAP VLE Insurance Certificate
Key Features of BCC Course
Simulated hands-on training with real-life scenarios.
Continuous assessment after every module instead of one-time examination.
The certificate will be issued by CSC Academy after successful completion of Course.
Duration: 36 hours training of 8 Modules & Assessments.
Article – CSC Top 6 Important Certificates
Basic Computer Course BCC Registration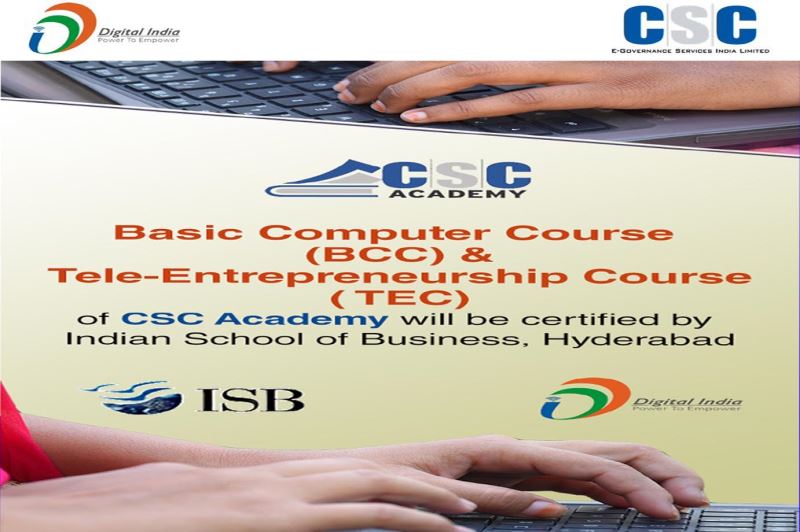 Visit the Official site Digital Seva Connect to Login
In Education Section click on Basic Computer Course [BCC]
Fill the Require Details and Pay the Fee through CSC Wallet.
Basic Computer Course (BCC)
Article – CSC Certificate & CSC ID Card Download Pdf
Currently The Certificate for the completion of above mentioned two courses issued by CSC Academy Itself.