CSC Technical Support Helpline Number For Aadhaar UCL, Bank BC, Digipay Issues: If you are a CSC VLE and work in a CSC Aadhaar Seva Kendra, Bank BC point, Digipay Service. Then there's some exciting news for all of you! You can now call the CSC Aadhaar, Digipay, and Banking Technical Support to solve any CSC-related technical issues.
Technical Support Helpline Number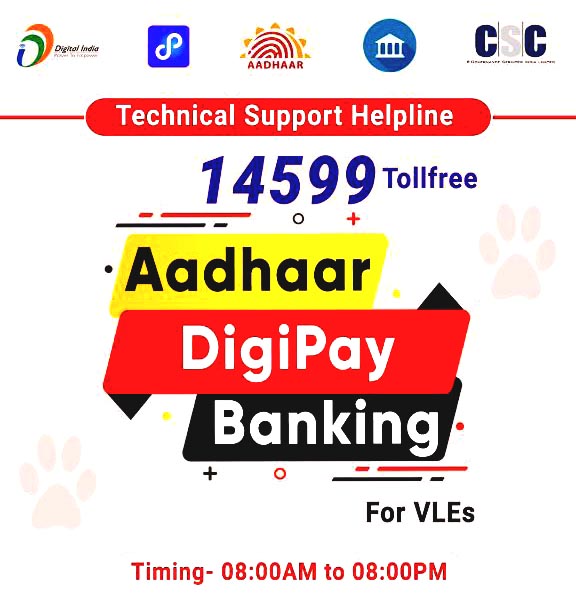 Support Timing
Timing for Technical Support Helpline is from 08:00 AM to 08:00 PM
Suppose you are a CSC VLE and work in all CSC services. So all of you must have come across such a problem at some point and thought that someone should guide you on how to solve it or refer you by taking it to Anydesk. So there is good news for everyone! You can now contact at Support Helpline.